The system is processing. Please wait a moment!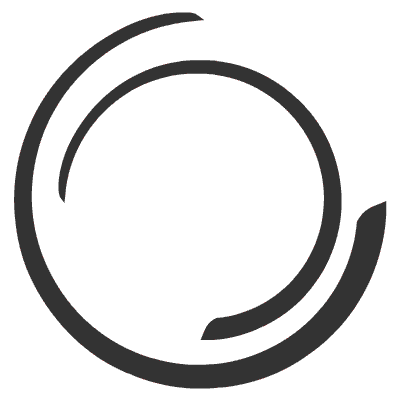 x
QUICK CONSULTANCY
Hoang Sa Viet will call to advise you directly when leaving information
x
Vui lòng lựa chọn loại báo giá!
Beautiful, Cheap Mobile Vending Cars!
10/10/2022
The trend of "mobile business" is increasingly blooming and developing in today's society, you can easily own your own mobile vending vehicle with many different prices and models on the market school.
But in addition to the business problem with low cost and quick profit, perhaps among the sellers, we also have to solve the problem of operating licenses, registration of sales activities, registration of locations, etc. driver's license, vehicle documents or your economic condition is limited.
The following article will help you find the most effective solution for your mobile vending business!
TOP beautiful and cheap mobile sales cars today
Thanks to its high applicability and convenience in moving mobile vending carts, it has become an effective business trend, with low prices, modern furniture, easy loading and unloading of goods and selling many items on the market. car.

Currently, there are 2 types of mobile vending vehicles that are most popular and easy to see:
Motorized mobile vending cart (mobile vending truck): A vehicle consisting of a body used to store and store goods, equipment, spare parts, etc. traffic, moving on the road.
Non-motorized mobile vending vehicle (connected mobile vending vehicle): This type of vehicle basically has only the rear body (car body, cabin), so this vehicle is very flexible in moving. and offers a variety of options for sellers who can connect the body of the vehicle to a bicycle, motorbike or use human power to move the vehicle.
✅ Business lines on mobile vending vehicles :
Mobile milk tea vending truck

Coffee vending cart (coffee)

Street vendors

Juice vending machine

Fast food truck

Bread vending machine

Grocery cart

Vehicles selling all kinds of accessories

Cart selling fish balls

Ice cream truck
And there are many other items that sellers can apply to mobile cars .
If you are looking to own a mobile vending vehicle with suitable size, cheap price and beautiful design, you can refer to a number of suppliers with high quality and prestige such as: Hoang Sa Viet, An Suong auto, cars in the south, vans, ..
✅ Top popularmobile vending vehicles
1. Dongben T30 mobile sales car price: 270 million VND
The vehicle is manufactured at Dong Ban factory, with a high load capacity of 1.2 tons. The vehicle has a long tank size, is cheap, and has low investment. The drawback of this car is that it is of Chinese origin, and it is necessary to pay attention to the vehicle's warranty.
2. Hoang Sa Viet mobile vending car: from 30 million VND
Originated in Vietnam, brand name: Hoang Sa Viet Construction. Frame material is U160mm steel, 2.5mm thick, toughened and powder coated. 95% heat insulation
capacity , especially with 100% fire resistance.
Modern electrical system, high fuel economy.

See product details here:
https://hoangsaviet.vn/xe-ban-hang-luu-dong-dep
3. Mitsubishi 990kg mobile vending vehicle: 290 million VND
Also known as Tera100 truck, assembled and manufactured in Ho Chi Minh City with Mitsubishi engine, the car solves the problem of fuel economy, durable and quiet engine.
However, the size of the trunk is limited.

(Video reference to the structure of the mobile vending vehicle)
4. Jac 1.5 ton mobile vending truck: 310 million VND
Produced at Jac Vietnam factory in, with a high load of 1.5 tons.
Compact front-end design, wide trunk, but need to be aware of the car warranty policy because it comes from China
5. Suzuki 940kg mobile vending truck: 330 million VND
This vehicle has a moderate load, suitable for many uses and is assembled in Indonesia. Quality is durable, fuel economy is quite good, but the interior is not very prominent, still rudimentary.
6. Hyundai H150 mobile vending truck: 415 million VND
The line of diesel motorbikes, the size of the tank is suitable and convenient. Assembled in Vietnam. Durable engine quality, beautiful design, Korean brand. But this car line is relatively fuel-consuming, quite expensive to operate the car.
7. Isuzu mobile vending truck: 530 million VND
The vehicle is manufactured at the Isuzu Vietnam factory, with a high payload of 1.9 tons and 2.4 tons in the diesel motorcycle segment. Advantages of durable quality, fuel economy. The downside is that the car has Chinese components, but the price is high, and the investment is a lot.
THE MOST MODERN, MOST ECONOMIC VALID CAR TODAY!
To bring many choices to customers and suitable for many uses, as well as meet the needs of cheap prices.
Hoang Sa Viet would like to introduce to customers a product line of connected mobile vending vehicles (body part, mobile trunk)
Originated in Vietnam, brand name: Hoang Sa Viet Construction.
Frame material is made of U160mm steel, 2.5mm thick, toughened and powder coated.
Wall material is made of 50mm dedicated 2-layer Rockwool Panel with 95% insulation, especially with 100% fire resistance
Connection type: Smart Connector.
Modern electrical system design (LED lights, sockets, CB).
Warranty policy is up to 10 years.
Sun umbrellas, outdoor business:
http://hoangsaviet.websieutot.com/o-du-che-nang
Check out the details of mobile vending products here:
https://hoangsaviet.vn/xe-ban-hang-luu-dong-dep
✅ Mobile vending vehicles (street vendors) are about to arrive at Hoang Sa Viet
(Video referencing mobile vending car model)



10893 views
0907.090.551